Client Success Stories
Get to know the people who call HIL home....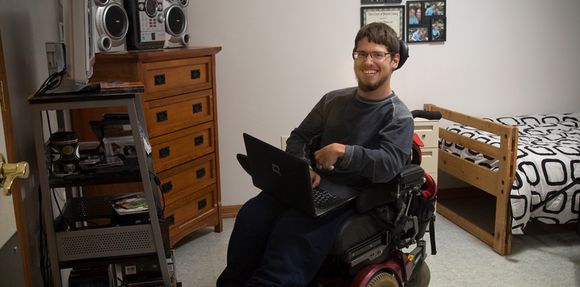 EACH DAY IS A NEW DAY…
"Even though Clarissa is non-verbal, she can communicate better than most individuals", says Marcus Buford, Direct Care Professional at HIL. Clarissa has developed numerous skills to allow others to understand her needs, wants and desires. She has come so far since 2015 when she was admitted to Transitions Denmark, and HIL crisis respite home.
Life was tough for Clarissa prior to her arrival at HIL, experiencing many community placements and institutional stays. According to Marcus, Clarissa struggled living with others. She was often unable to control her anger resulting in verbal and physical aggression, as well as property damage and other unsafe behaviors. Her struggles in these settings led her to leave the group home on many occasions.
"Over the years Clarissa has shown so much improvement. Her communication challenges have been resolved with a picture schedule, a communication binder and a tablet and phone, all of which help her communicate with staff," says Marcus.
Clarissa is very outgoing, optimistic, and caring. She visits with her family, eats at Perkins each week, and participates in shopping trips. Clarissa enjoys positive interactions with staff and looks forward to interacting with the people who support her. She views each day as a new day.
HIL looks forward to watching Clarissa's continued success in her community setting and to helping her grow into the individual she wants to be.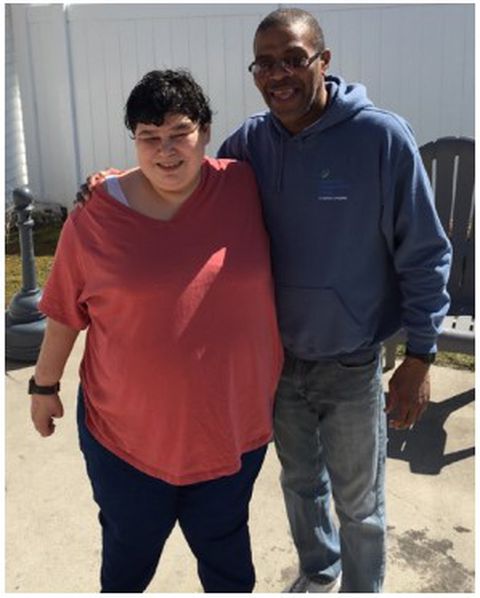 A SHINING STAR…
Mr. Larry Gasper, who lives at one of HIL's CBRF's in Manitowoc, recently won the "Shining Star Award" from his day program. He was noted to bring joy to the program, always ready to share a joke and willing try new things. This honor included a formal presentation of his plaque in front of all his peers, and his brother Jim (guardian) was on video chat to see him get the award as well.
The presenter shared all the good things about Larry and then asked him how he feels…in Larry fashion he said, "Fine, thanks."
He made sure to tell Jenah, his house Supervisor, to get the award back home and hang it on the wall. He was super proud of his accomplishment, although we know he was just being himself as he always brings a smile to our faces. We are so proud to support him at HIL!